Daily Archives:
January 10, 2012
The very first manga I completed this year was Sayonara Folklore. I had read chapter 2 previously almost 5 months ago and I was overjoyed that the translation team decided to release all of the remaining chapters and omake before they closed down (R.I.P Shi-Ki scans).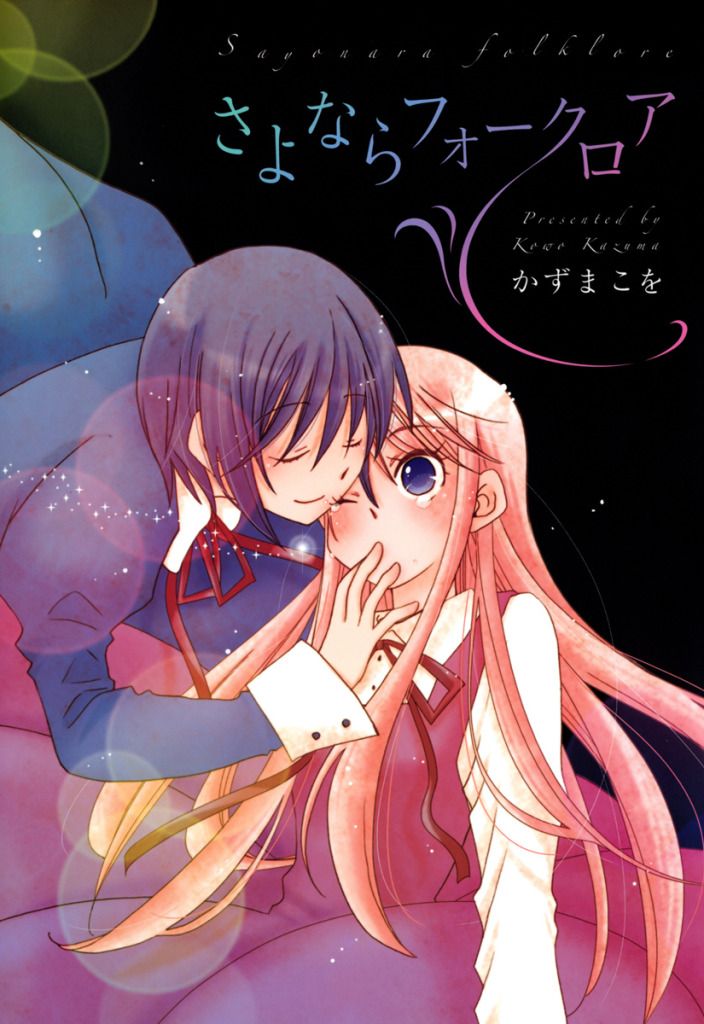 To summarize the plot (There's not much to summarize since it's only 5 chapters long), it's about a girl who enters an all-female boarding school but intends to leave by utilizing a superstition of the school. It's said that when 2 lovers committed suicide in the school, they left a curse on the school and whenever 2 girls make physical contact on a Monday, they would be striven by the curse of them. However, it's not said in detail what the curse does though.
At long last, the anime that I have been anticipating the most is finally here. The anime which has a first season that blew me away, the one most anticipated anime that I have been anticipating for the most is here. Yes that is bad English structure and the anime is Nisemonogatari.