Blog Archives
In a bid to push a little bit for the tourney(which ended already xP) (and have a little fun myself), I chose the most fun posts out of my "to post" list. A post about one of the little thigs that people overlook. To a certain extent the openings and to a HUGE extent the ending themes.
Is there something about these that make them get skipped each time you watch an episode. If you're marathoning a whole season I will understand, but even for weekly episodes people still skip them. Have we really became so impatient that we really fail to notice the wide variety of enjoyment found in the OP and ED? Ok, sometimes I admit I do skip the EDs mostly from laziness, but I nowadays I make the point to actually listen to them to the end, you might find the EDs really nice to listen to.
Yes, after causing you to suffer by reading that cheesy title, I'm assuming that you already have a good idea what this post might be on. If you don't, then read on I suppose.
I will be speaking of the wonders of fiction in this post. No doubt you might have read such a post before or worse, had your English teacher preach this to you when you were young but either way, this is something I really wanted to post on.
Fiction. A word meaning anything that is thought up, with some or no actual basis in reality. One of humanity's greatest use of our imaginative powers in my opinion. Also, Media. A method to broadcast any form of information to the masses through various technological means or word of mouth. Together, they form one of the greatest forces to reckon with on Earth.
Why am I writing about this you might ask? Well, it's simple really. I adore fiction. Ever since a tender young age, I've been obsessed with reading, particularly books or novels. Not to brag but at age 8, I was reading books that even 12 year olds might have troubles comprehending. Maybe it was because of my circumstances growing up, but I was really introverted when I was much younger and spent my days with piles of books to comfort me. That paints a rather sad image eh but to me, it was the time of my life. Everyday was an adventure with new worlds opening before my eyes with every turn of a page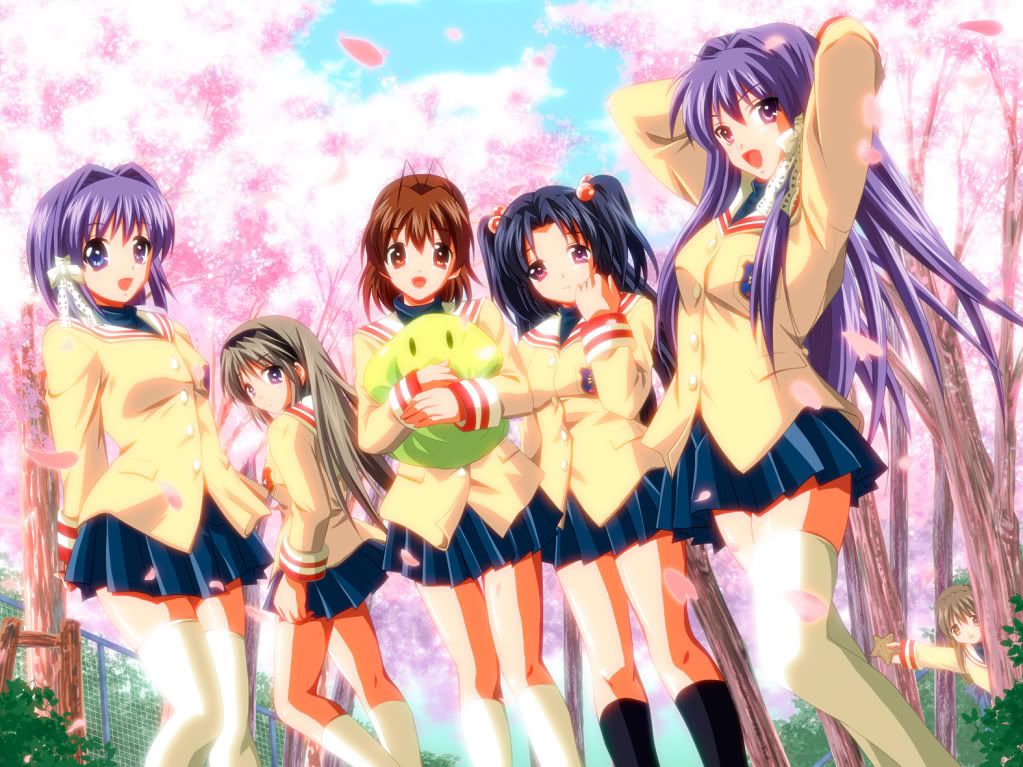 Quite recently, I finally completed watching Clannad and Clannad After Story after much persuasion by Ristlin, @fkeroge and MauJG to put it at the very top of my watch list. Their persuasion and the bet we had made me attempt to spam watch both seasons as fast as possible. And finally, I'm done with similar sentiments to them. I F#$%*^&G love it!!!!! (pardon the language)